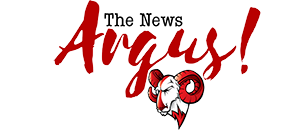 Post Classifieds
Mold not detected in Old Nursing, Fine Arts buildings
By The News Argus
On April 20, 2014
Two of Winston-Salem State's older buildings have passed the test: no mold or asbestos.
Both the Old Nursing and Fine Arts buildings were tested after sources complained about potentially hazardous condi­tions.
"By sight, I can't look at it [mold] and determine whether it's [the building] hazardous or not,"said Aaron Leftwich, director of Environmental Health and Safety at WSSU.
"It has to be sampled and analyzed. It's tested by a private independent accredited laboratory which makes them certified. So what they give us back you can trust that it's good informa­tion."
According to Leftwich, a staff member contacted him about possible mold in the Fine Arts building, which houses the department of art and visual studies along with the department of music.
Dianne Walker, director of Facilities Operation said that both buildings are safe and still open because they are functional.
"The systems may be old, but they aren't totally shot. Based on them [buildings] still standing, if a tornado came through I would go in, and when it's all over those two buildings would still be there."
Inspections for buildings on campus are conducted annu­ally. Standards are set by the Occupational Safety and Health Administration. OSHA is a federal agency that ensures safe and healthy working conditions by enforcing standards and provid­ing workplace safety training.
"It doesn't have to be an annual inspection for us to take a look. The entire University has an outside inspection by the state and or city fire marshal," Leftwich said.
Leftwich said that there are no solid asbestos at the University and that EHS are currently doing risk assessments.
"We look for things like that and always try to assure if there are things in the environment that can harm us. You can't touch it and be affected; it can only affect you through respiratory contact," he said.
The Old Nursing building was built in 1956 and the Fine Arts Building was built in 1958.
"Out of all the tests that we've run, we have not had any positive," she said.
Since the construction of the Student Success Center, offices around campus are planning to transition from older buildings. .
Deana Brim, program assistant in the Office of International programs department located in the Old Nursing building said that she is look­ing forward to the move because they [OIP] are kind of isolated over there and now they will have the chance to reach out to more students.
"The main problem over here is with the heat­ing and air, but we expect it because the build­ing is old. Facility is always over quick to fix it though," said.
According to WSSU's Master plan, the Old Nursing building will be demolished in the near future, along with the Fine Arts building.
Get Top Stories Delivered Weekly
More thenewsargus News Articles
Recent thenewsargus News Articles
Discuss This Article