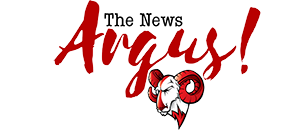 Post Classifieds
College of Arts and Sciences support Rams by tailgating
Staffs from WSSU colleges sponsor gatherings before home games
By Jennifer Rooks
On November 14, 2011
The College of Arts and Sciences came out to support the Winston-Salem State Rams with their first faculty tailgate.
The two-hour event took place, Oct. 22 near the eastern entrance of Bowman Gray Stadium and concluded before the start of the Rams versus the Edward Waters College Tigers.
As old school music played, faculty donned in their WSSU attire, ate hamburgers, hot dogs, and fried fish.
"This is another way to encourage faculty and staff to attend our games and to be a part of what's happening here on campus," said Charles Ford, dean of CAS.
The tailgate was coordinated by Provost Brenda Allen who made arrangements for the four colleges to use the picnic area during home games.
The colleges chose which game they wanted to tailgate.
The University provided all four colleges with tables.
Everything else was funded by the colleges through donations.
"We want the faculty to kind of appreciate this part of the students' lives and at the same time come out and support WSSU," Allen said.
Allen said she is confident that the tailgates will improve relations between faculty and student athletes.
Tyre Desmore, a sophomore business major from Petersburg, Va., agrees with increased faculty involvement with sports.
"You see a professor and you know a professor from class, it's going to give you the ability to talk to that professor outside the classroom setting," he said.
Desmore is also a member of the WSSU basketball team.
"It's always good when you can interact students with faculty and vice versa," said Stinson Conway, an instructor for the Human Performance and Sports Science Department.
The faculty from the College of Health Sciences hosted the first tailgate Sept. 24 game versus the Elizabeth City Vikings.
The College of Business faculty tailgated during the homecoming game versus Johnson C. Smith Golden Bulls, Oct. 1.
The College of Education and Human Performance faculty tailgated Oct. 29, during the contest versus the Shaw Bears.
CAS is the third college to tailgate.
"We've worked a lot with AD [Athletics Director] Bill Hayes for the year and a half that he's been here, we've done quite a bit to try and marry academics with athletics," Allen said.
Allen said that the University is helping support Hayes' academic center where professional advisers work specifically with the athletes.
"What they are trying to do is to be proactive, so that if an athlete should fall into any kind of trouble or needs to make a connection with a faculty member, they are making that personal connection first," Allen said.
Get Top Stories Delivered Weekly
More thenewsargus News Articles
Recent thenewsargus News Articles
Discuss This Article