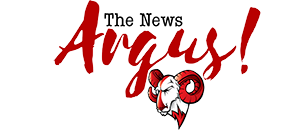 Post Classifieds
Nic Cooper preparing for NFL draft
By Jamal Williams
On March 26, 2012
Cooper won the Most Valuable Player award during the CIAA championship game Nov. 12. He finished that game with 163 rushing yards and three touchdowns. If drafted, Cooper will be the first Ram since William Hayes in 2008 to be selected. Photo by Garrett Garms
Jamal Williams
staff reporter
jwilliams210@rams.wssu.edu
The Ram Nation can bid farewell to Winston- Salem State football star running back Nicholas Cooper because he has decided to pursue a career in the National Football League.
Cooper, a redshirt senior from Clinton, N.C. will forgo his last semester of eligibility and enter his name into the 2012 NFL draft.
His last season proved to be his best. He finished with 1,808 rushing yards on 267 carries, averaging 6.8 per carry with 22 touchdowns. He averaged 129 rushing yards per game.
The decision to enter the draft was not his original plan after the 2011 season.
The situation that presented a problem was the guidelines for his eligibility to play next fall. He would have had to sit out or take off the spring semester and take some classes to be eligible to participate for the fall season.
The dilemma for Cooper was not the classes or sitting out a semester but the cost of the classes.
"I was working out as a regular student-athlete at school every day until I got that call informing me about the requirements for my eligibility," Cooper said.
Cooper was an interdisciplinary studies major and needed 20 to 30 hours to graduate. Most of his classes were to be completed online. "After the call, I went home and talked with my parents to get some guidance then signed with an agent,."
Since entering the, draft he has been training in Charlotte at Velocity gym, working on resistance, techniques, and drills for pro days.
"I am a solid 240 pounds, but I am faster than I used to be; it's crazy," Cooper said.
Cooper expects to test well at the workouts that he goes to in March and April. He is scheduled to attend Wake Forest University and Coastal Carolina pro days.
"After the pro days and workouts things are going to get crazy so all I can do is continue to work out and get better."
Cooper has won various awards including CIAA Championship MVP and All-American. But he said he knows being drafted by the NFL can be added to that list of accomplishments.
One of his former coaches told him that NFL stands for "Not For Long," Cooper said.
"That's why I have to finish school and get my degree."
Cooper said that after football he still has "the rest of my life to work."
The production of Cooper will be missed on the field, but Cooper said he will miss his experiences and people at WSSU.
"The relationships I have built over the past five years with teammates and the joking with my coaches I will truly miss."
Brian Williams, a strong safety for the Rams grew up with Cooper.
"Coop [Cooper] has always been like a brother to me since I was 7 years old, and he knows my parents like I know his parents," Williams said.
Cooper and Williams both graduated from Clinton High School in 2007.
"When I was looking to transfer from UNC-Pembroke, I knew coming to WSSU with Nicholas was the right decision because I knew he would lead me in the right direction," Williams said.
In the 2011 season, Cooper was a team captain on along with three other teammates one being junior quarterback Kameron Smith from Garner N.C.
"Coop was a humble and wholesome guy that made his teammates better," Smith said.
Smith will not have the luxury of handing off to the 240 pound "Big Fella" in the upcoming 2012 season but said he is ready to build off last year's success.
"During my five years, I have learned time management, accountability, integrity and doing the right things when no one is looking," Cooper said.
Get Top Stories Delivered Weekly
More thenewsargus News Articles
Recent thenewsargus News Articles
Discuss This Article