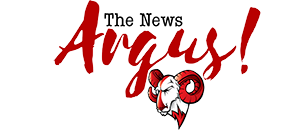 Post Classifieds
Parking deck, bridge to shorten drive time
By Jennifer Bruinton
On March 26, 2014
A new parking deck will shorten the drive time for students, faculty and staff at WSSU. Timothy J. Carroll http

Jennifer Bruinton
Driving maintenance golf carts on Interstate Business 40 with fast traffic zooming by is not the safest, neither is walking pillar to post from Lowery Street but there is hope for a solution. Winston-Salem State is in the process of building a parking deck and bridge for the convenience of students and faculty.
Lowery Street is located 1.4 miles from the campus with a warehouse, storage garages, facility buildings and a building operations center.
Nasser Massry, university engineer of facilities and design construction, said that faculty working in the buildings located on Lowery Street have to drive on the highway or to Fifth Street to get to the campus, and it's creating a lot of problems.
"We need an easier and safe way. We can't really bring our facilities from the other side of the railroad here until we have the bridge in place."
As of March 26, the parking deck is designed for 272 parking spaces and is anticipated to be a 4-story, 99,000-square-foot-building. The location is expected to be adjacent to the facility buildings on Lowery Street. Massry said that there will be designated spaces for handicapped, but the number of handicapped spaces has not been finalized.
"It's like a moving target.
We might have a bike rack inside and outside but we're not sure yet," he said.
The parking deck will also include an elevator with a set of stairs on each side. Campus police will be on patrol inside of the parking deck for secu-rity. Cameras will also be set up for video surveillance. Students, faculty and staff with decals will be allowed to park their vehicles there as well as visitors. Visitors will most likely have to push the button at the ticket booth entrance in order to park their vehicles, according to Massry.
Already working on the design construction document, he said they hope to complete the design by September of this year. They are partnering with a design team of experts called Little Diversified Architectural Consulting, and the Construction Managers at Risk will be building the site.
The project is being controlled by two agencies: The State Construction Office, which is responsible for reviewing the plan and the Norfolk Southern Railway which gives permission to build the bridge over the railroad.
"Those two [approval from agencies] have to happen first
before we can start the construction," Massry said.
The bridge is expected to be lined up with the drive-way of the Hauser Building and Student Success Center on campus.
"For me, I find walking to be enjoyable. It would help to have the parking deck as far as driving so you wouldn't have to drive all the way around to get to campus," said Brian Edmonson, business manager of facilities management.
Facility Planner of Facilities Design and Construction Donna Presnell said, "It's [parking deck and bridge] going to be fantastic for the other side of campus because people aren't going to be competing for parking spaces any-more."
Barry Blue, maintenance mechanical tech, said that the bridge would be a huge benefit, being that he drives the maintenance golf carts on the road to Lowery Street.
"The bridge would make it a lot safer because we wouldn't have to worry about the traffic," he said.
The project has a budget of $7 million and is expected to be completed by June 2015.
Get Top Stories Delivered Weekly
More thenewsargus News Articles
Recent thenewsargus News Articles
Discuss This Article