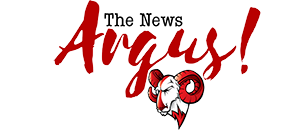 Post Classifieds
Chancellor Reaves announces his resignation
By Sheridan Watkins
On March 26, 2014
Chancellor Reaves. wssu.edu
Chancellor Donald J. Reaves will be ending his near 8-year adminstrative relationship with Winston-Salem State effective Dec. 31, 2014.
Chancellor Reaves announced his departure from WSSU March 21
"I learned seven years ago, the arrival of a new chancellor is a big event," Reaves said. "I decided based on that, the departure of a chancellor is big as well."
Reaves met with the Board of Trustees and his senior staff and informed them of his plan before an email was sent to the University calling for a meeting that would "impact" the community.
"As a member of the Board of Trustees and as an alumna of WSSU, I am proud to have had the opportunity to work with Chancellor Reaves," said Debra Miller, Chair of WSSU Board of Trustees.
Reaves said he had been pondering his departure for months before his formal announcement.
"There was a lot of ambivalence on my part because there were things that I wanted to get accomplished on this campus," Reaves said.
However, Reaves does not plan to completely break all ties with WSSU; instead, he plans to return to the classroom as a political science professor at the University.
Reaves was a professor at Northeastern University in Boston for 14 years and Kent State University for three years.
Since Reaves' arrival, several buildings have been constructed including the Martin-Schexnider Residence Hall, the Student Success Center at Hill Hall and the new student activities center, which is named in his honor. Retention and graduation rates have also increased during his tenure at WSSU.
Get Top Stories Delivered Weekly
Recent thenewsargus News Articles
Discuss This Article