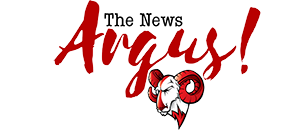 Post Classifieds
Ladies, don't wear the same shoes every day
"There's an ouch every time the foot hits the ground"
By LaTasha Miles
On May 1, 2009
Stilettos are the worst footwear for women, according to John Warren, clinical manager at Foot Centers of North Carolina in Winston-Salem. Courtesy of Stephan Szpak-Fleet
After getting your pedicure, and heading to the mall to add shoes to your spring collection, don't let your next stop be to the podiatrist.
Whether purchasing shoes for comfort, style, price, or a special occasion, studies have shown it is imperative not to wear the same type of shoe or any pair of shoes daily.
That goes for flip-flops as well. Many of us look forward to wearing flip-flops, as a relief from the confinement our feet endured during the cooler temperatures.
According to a February 2007 article from Oprah's magazine, "O's Ultimate Shoe-Buying Guide" by Jaleh Hoofar, doctor of podiatric medicine, flip-flops are not the best solution.
"They're [flip-flops] almost like going barefoot," Hoofar said.
"When toes have to grip to keep the shoe on, it causes tiny tears in ligaments of the arch [also known as plantar fasciitis]."
Hoofar warns that trendy thongs are to blame for many cases of arch pain. If you have shoes that have less than a half-or-one inch heel, those can lead to substantial damage.
According to Hoofar, if shoes have no lift at all, especially to wearers with flat feet, this will cause calf muscles to become over stretched and weak.
As fashionable as many might think stilettos are, this stylish accessory brings beauty with the cost of pain. Persistent stiletto wearers give their tendons at the back of the heel no opportunity to loosen. This can develop into an inflammation known as Achilles tendonitis.
"There's an ouch every time the foot hits the ground [when Achilles tendonitis occurs]," Hoofar said.
While each of these styles of shoes has their cons, it's wearing them on a daily basis that can lead to an additional consequence. Hoofar suggests that the same pair of shoes or same style of shoes should not be worn two or more days in a row.
"It puts repeated pressure on identical areas of the foot," Hoofar said.
This can lead to irritation and cause misalignment problems to become entrenched.
Keisha Reed is a junior majoring in sociology from Stone Mountain, Ga. who wears four-inch or higher heels 75 percent of the time, and flip-flops and flats 25 percent of the time. She does not own any sneakers and wears heels up to four days in a row.
Reed says she has heard that it is not recommended to wear the same style or same pair of shoes daily. She said she feels her circumstances are an exception to the rule.
"My feet are so small," Reed said. "It's hard for me to find shoes in my size, which is why I never have pain because most of my shoes are too big."
"They're [heels] my favorite. I'm so short; the heels kind of boost me up," Reed said. Reed wears a size four. She is 5' 2" and weighs 93 pounds.
"I've been wearing heels for two years," Reed said. "I can wear them [heels] all day."
John Warren has been the clinical manager at Foot Centers of North Carolina in Winston-Salem for three years. Warren said that weight, height, and shoe size can play a factor on the amount of pain one can feel. The more weight on the feet, the more they can become stressed he said.
"The logic is the larger the feet for your height and weight, the more they need to be kind of in comparison to disperse the weight evenly," Warren said.
With Reed's dimensions, Warren concludes that she is not feeling any pain would seem to be the norm. He also said that heels, stilettos in particular, above a three-inch lift are the worst footwear for women, and flip-flops are the second worst.
"There's no support in the arch," Warren said.
"The main concern is that flip-flops offer limited support so they can cause a tear in the plantar fasciitis, the ligament that runs up your arch."
Warren suggests athletic shoes as the best type of footwear for women because of their good support.
Hoofar adds that the materials of women's shoes should be flexible, and recommends shoes made with leather and suede as the most ideal.
Hoofar also suggests that women's shoes have substantial soles and if necessary, thin gel inserts for proper cushioning.
The bottom line is it's okay for women to love their shoes, but they should love their feet even more.
Get Top Stories Delivered Weekly
Recent thenewsargus News Articles
Discuss This Article