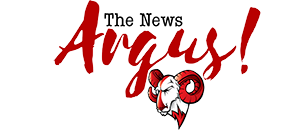 Post Classifieds
WSSU students adjusting to new housing lottery
By Argus Staff
On October 7, 2009
In fall 2008 some students were assigned to live off campus in local hotels.
This year, however, because only 800 freshmen were admitted to the University, there was adequate on-campus housing.
This past spring semester, the Enrollment Management committee decided a lottery would be the best option for the housing process.
To be eligible for the housing lottery, continuing students had to sign up for 12 credit hours at Winston-Salem State and complete the Free Application for Federal Student Aid.
Once these requirements were met, students eligible for the lottery received an e-mail.
Linda Inman, director of housing said "One thousand two hundred and sixty students applied for housing."
"Everyone that put in an application received an offer for bed space on campus," she continued.
"Some students accepted the spot on campus and paid the $135 deposit, and some did not accept the offer," Inman said.
Quan Withers, a senior history major from Charlotte, said even though he applied for housing he did not receive housing.
"I was eligible for the lottery and applied on time, but I never received an e-mail to let me know what number I received," he said.
"I keep my e-mail open so I do not know why I never got an e-mail," Withers said.
"I had a lot of hassles this summer trying to find housing, so for right now I just stay with some of my friends."
Melissa Cates, a junior biology major from Durham said she applied on time but initially did not receive housing. "When the lottery numbers first came out my number was 1,010 and then I was bumped up to 1,009," Cates said.
She said she waited all summer to see if she was assigned housing. She was offered Foundation Heights and was placed in the same suite she had for the previous year. Cates said although she ended up getting housing this year she thinks housing should make a few changes to the process.
"I think they should conduct a census to see how many students want to live on campus, so that people who do not want to live on campus will not be involved in the lottery," she said.
"Also last year they told people to apply even if they thought they were going to move off campus," she said.
"This put me in a bind because I got wait listed, and people who did not want housing received higher numbers then me," Cates said.
Withers and Cates both said living on campus is the best option for them.
"Not having a car makes it hard for me to get on campus which is why I wanted to stay on campus," Withers said.
"Although I have a car living on campus is best for me because my schedule is not ideal," Cates said.
Get Top Stories Delivered Weekly
Recent thenewsargus News Articles
Discuss This Article