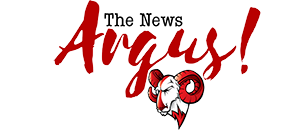 Post Classifieds
Broadway play making big debut on campus
By Kanesha Leak
On February 18, 2013
The "Hairpiece" scene is about a woman who becomes so caught up in her relationship, she changes her appearance.
"It wasn't hard for me to prepare for the scene because I have been a natural for three years now," Wilson said.
She said everyone should come to see the play, especially the women on campus.
"When people see this play, I want them to understand all the things we go through as a people because being black is powerful," she said.
Tickets will be on sale this week Feb. 12 through Feb. 23 and can be pur- chased from Drama Guild students. Tickets are $3 for students, and $4
for faculty, staff and senior citizens. General admission is $6. The play is sponsored by the Office of Student Activities and the Drama Guild.
"If you are not touched by every scene when you see the play once, go see it again," Wilson said.
"The Colored Museum" will be pre- sented at Winston-Salem State Feb. 21 through Feb. 23 in the K.R. Williams Auditorium stage area.
"I chose this play because I was always doing something serious," said Andre Minkins, professor of English and Drama Guild adviser.
"So I decided to do a play with the best of both worlds -- laughter plus history and some serious scenes"
Minkins said he also chose this play because it did really well on Broadway.
Written by George C. Wolfe, "The Colored Museum"is a collection of 11 "exhibits" (vignettes) that satirizes elements of African-American culture and undermines stereotypes -- old and new, according to a New York Times review.
Tyrue Rembert, a sophomore exer- cise science major from Charlotte, said the play has a powerful message. He plays two different roles: the younger version of his character talking to
himself, and a solider in the scene "A Soldier with a Secret."
"People should come see this play because it deals with history in a way we don't see often," Minkins said.
"It puts a comedic twist on things," said Jazmine Wilson, a senior finance
and economics major from Raleigh. Wilson said she did not have to do
much preparation for her scenes. "I play Medea in the scene 'Mama's
Couch' and Lawanda in 'The Hairpiece' scene," she said.
Get Top Stories Delivered Weekly
More thenewsargus News Articles
Recent thenewsargus News Articles
Discuss This Article