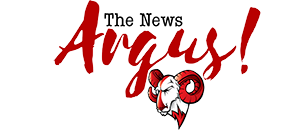 Post Classifieds
Students align with Winston-Salem 'Occupy' movement
By Jamal Williams
On October 25, 2011
The "Occupy" movement came to Winston-Salem State, Oct. 21.
The movement started Sept. 17 at Wall Street, and spread throughout more than 900 cities worldwide.
The participants are united under the slogan, "We are the 99%," referring to the income inequality in the United States, where 1 percent are the wealthiest.
"This first meeting is to inform people about "Occupy" and see if people have any ideas," Jonathan Whitfield said.
Whitfield is a junior political science major from Winston-Salem.
About 30 interested students attended.
Some members of "Occupy" Winston-Salem provided information on the movement.
"Dr. [Larry] Little wanted us to branch out and get involved with the community," Candice Morales said.
Little is an associate professor of political science.
"He encouraged us to start being involved with Occupy Winston-Salem."
Morales is a senior political science major from Fayetteville.
Morales said that she, Whitfield, and Corteshia Bailey came together to form something with the students.
Bailey is a senior political science major from Charlotte.
"Our main goal is to march on Washington in near future," Whitfield said.
Students from WSSU, Wake Forest University and Salem College joined Occupy Winston-Salem to participate in a demonstration Oct. 22 at Wells Fargo.
Morales said the group is working with Occupy Winston-Salem now, but plans to connect to other HBCUs and to make one organization.
The group's next meeting is at 5 p.m, Oct. 26.
"We are doing the meetings every week until we get this off the ground," Morales said.
Morales said the next demonstration will be at Duke Energy in High Point.
Get Top Stories Delivered Weekly
More thenewsargus News Articles
Recent thenewsargus News Articles
Discuss This Article