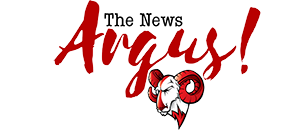 Post Classifieds
WSSU Election Turns Ugly After Alum Sounds Off on Social Media
By Katrina Robinson & Chelsea Burwell
On April 2, 2014
What started as a clean campaign for the title of 2014-2015 Mr. Winston-Salem State University quickly turned dirty after pictures of openly gay candidate Aaron McCorkle were released on social media.
Two weeks ago, two students leaked photos of McCorkle dressed as a female. McCorkle's mug shots from past arrests were also circulated across social media sites like Instagram and Twitter.
The election has since garnered national attention after Brian "B Daht" McLaughlin, a 2006 WSSU graduate and 102 JAMZ radio personality, sounded off on Twitter about McCorkle's sexuality.
McCorkle said he received threats following the social media blast and said he is surprised since he has always been openly gay.
McLaughin, who was also a sports announcer for WSSU, posted the following tweets:
"If y'all let a drag Queen be Mr. #WSSU, I quit. Straight up."
"WSSU: y'all really letting a dude, that goes out in drag... run for Mr. Ram? Have y'all lost y'all mutha fu***in minds, man?!"
"Yes we ARE talking about this putrid sh**. Y'all have completely lost it. The n**** dresses in drag, & HE will represent our school?"
The 102 JAMZ radio personality also posted that he would open phone lines at the radio station to allow WSSU students and alumni to "...vent about the position their University is in."
When The News Argus requested an interview with McLaughlin, he said, "All the things I say, all the things I do, and THIS is what y'all would like to contact me and interview me about. Hilarious. No Comment."
However, during the early evening of April 2, McLaughlin released a statement via Twitter apologizing to McCorkle, his family and the WSSU community. The tweets stated the following:
"I want to apologize to Aaron McCorkle, his fam, & friends for the offensive tweets I posted. I was wrong. What I said was hurtful to him & his loved ones & I am apologetic. I also wanna apologize to the #WSSU students, staff, my fellow Ram alums, the LGBT community & anyone else that was offended by what I said."
He continued by saying that he reached out to McCorkle, who agreed to sit down and speak with him to settle the matter.
McLaughlin's homophobic tweets not only cast a negative light on WSSU, but also overshadowed a part of McCorkle's past: his criminal background.
The News Argus has located five charges placed against McCorkle in Mecklenburg County including larceny (misdemeanor), common law robbery and unlawful concealment. All charges were issued during the past three years, the most recent on July 31, 2013.
According to several sources at WSSU, these were not McCorkle's first disciplinary issues. Moreover, after all the media attention that WSSU has received, some students believe that it will affect students' votes.
Olivia Sedwick, the unopposed candidate for SGA president said that McCorkle will capitalize on this scandal to bring awareness to LGBT rights and expose the hypocrites. Sedwick is a junior a political science major from Indianapolis.
Sedwick said that students are all ambassadors of the University and have a responsibility to speak up for it, not just the Office of Public Relations.
"There are other factors to the story that are not being addressed," she said.
"Not everyone on this campus is intolerant. I think WSSU has shown in the past that we are very tolerant. We know it's not true because we have openly gay administrators and students. Aaron even won the election for Mr. Sophomore and had to step down because of other issues."
In 2011, McCorkle was removed from his position as Mr. Freshman after allegedly stealing a student's RAM card and spending money from the student's account. The following year, he was elected as Mr. Sophomore but allegedly had to relinquish his title after a physical altercation with two female students.
Tashon Little, a junior mass communications major from Newark, replaced McCorkle as Mr. Sophomore in 2012.
Little said he believed McCorkle's image on the entire class had an impact on why he replaced him.
"At that time, I had many students and faculty come to me and tell me they were pleased with the way I represented my class."
Paul Guequierre, blog author for the Human Rights Campaign - the nation's largest lesbian, gay, bisexual, and transgender civil rights organization - sent an email to WSSU calling for University leaders "to act swiftly and deliberately in addressing the aggressive cyber bullying..."
The organization also insisted that McLaughlin be removed as a WSSU announcer.
However, according to Nancy Young, director for media and public relations at WSSU, the HRC did not directly contact the University.
"I think the worst part is that people now believe that we [WSSU] are intolerant," Young said.
Chancellor Donald Reaves issued a statement, addressing the matter.
"Winston-Salem State University strives to be a campus where diversity can thrive," Reaves said.
"Words or actions that seek to marginalize any person or group constitute unacceptable behavior and are not tolerated."
Sedwick said she thinks WSSU is in a bad position either way the election goes.
"If he [McCorkle] loses, it makes us look intolerant. If he wins, it questions us as a University."
In response to questions about his criminal record, McCorkle said that there are plenty of public officials who have a history of crimes and same sex orientation.
"Check my credentials," he said, "and see if that qualifies me for Mr. WSSU."
His response to his opponents is simple: "I just won the campaign."
Results for the 2014-2015 election will be revealed after voting ends at 8 p.m. on April 2.
Get Top Stories Delivered Weekly
Recent thenewsargus News Articles
Discuss This Article