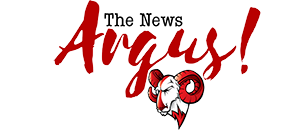 Post Classifieds
WSSU Symposium to focus on HBCU humanities
By Maurika Smutherman
On November 13, 2013
Winston-Salem State will present "The Future(s) of Black Expressive Culture and the Humanities in the 21st Century" from 10 a.m. to 5 p.m in Hall Patterson Nov. 21.
The symposium will feature three panels: Afro-Futurism and the Humanities, Africana Studies and the Fate of the Humanities and The Humanities and HBCUs in the 21st Century.
William Boone, English professor, is coordinating the event with help from faculty and staff including: Corey B. Walker, dean of the College of Arts and Sciences; Tanya Walker, English and foreign languages professor and Provost Brenda Allen.
Boone, who has a Ph.D. in African-American studies and teaches several humanities courses including African-American culture, said the symposium will stimulate debates pertaining to the "ongoing crisis of the humanities, youth and popular culture movements and new media technologies."
Dean Walker said, "Through the work of our students, the entire University community will have an opportunity to deeply engage some of the most significant and pressing theoretical and ethical issues confronting our complex and pluralistic society."
Boone said, "On one hand, there are many conversations going on throughout the country around the humanities - the value of the humanities - on the other hand, there's always a conversation around the placement of humanities at HBCUs.
"Quite often HBCUs are responding to PWIs' take on things...and so this is an attempt to get at the front of these conversations," he said.
The symposium will feature input from sources including Boone and several of his students, WSSU faculty and staff, students from Wake Forest, NC A&T and more.
Boone said he wants to engage communication by incorporating social media into the event.
According to The New York Times, "The future of the humanities has been a hot topic this year, both in academia and the high-culture media. Some commentators sounded the alarm based on federal data showing that nationally, the percentage of humanities majors hovers around 7 percent - half the 14 percent share in 1970."
Get Top Stories Delivered Weekly
More thenewsargus News Articles
Recent thenewsargus News Articles
Discuss This Article