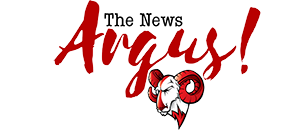 Post Classifieds
Phone app. places parking at fingertips
By Jennifer Bruinton
On November 13, 2013
Winston-Salem State's new parking option relieves the burden of scraping for loose change.
Passport Parking is a service that permits drivers to use their mobile phone to pay for parking. Instead of inserting coins into the parking meters, they can pay for their parking spaces by downloading the application to their smart phone or by calling a local number.
Through Passport Parking, students are allowed to park adjacent to the buildings.
Chief of Police Patricia Norris and Parking Enforcement Manager Norman Johnson were informed about Passport Parking program at a conference they atttended Sept. 25.
"It sounded like a great program," Johnson said.
"UNCG just picked it up, as well as some of the schools in Charlotte. We're going to tell [NC A&T] A&T about it."
There are two zones for Passport Parking. Zone 86 is located in Lot R with 25 numbered spaces, and Zone 85 is located in Lot E with a 41 numbered spaces.
The Passport Parking app. is free.
Drivers pay according to how long their cars are parked: $3.25 for two hours; $5.25 for four hours and $8.75 for the entire day.
There also is a convenience fee charge of 25 cents to initiate all parking transactions.
As the time limit expires, a push notification or text message is sent to the phone.
Khristian Gutierrez, managing partner of Passport Parking said that the benefit of parking is that drivers can be anywhere and extend their parking time limit.
"Let's say you're in class, and as your parking session is coming to an end you'll receive a reminder, and you can actually extend it.
"Then you at least have that peace of mind that your session is good and paid for. Out of sight, out of mind type of thing," Gutierrez said.
Director for Media and Public Relations, Nancy Young said that she thinks the parking option is a great idea and that the Unversity sometimes has a significant number of guests on campus.
"Passport Parking gives a lot of options to anybody coming on campus for a shorter period of time," Young said.
"It's a great option, and it's really easy. Not only to pay for your parking, but the way you can extend your parking. I think that's the greatest thing."
Get Top Stories Delivered Weekly
More thenewsargus News Articles
Recent thenewsargus News Articles
Discuss This Article