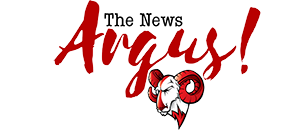 Post Classifieds
Students, volunteers clean up historic veteran cemetery
By Jennifer Bruinton
On February 26, 2014
Jennifer Bruinton
Winston-Salem State stu­dents, the Professional Grounds Management Society and others united for an Outreach project at the Odd Fellows Cemetery Feb. 22.
Beginning promptly at 10 a.m., PGMS branch members, high school and college stu­dents, volunteers and Greek organizations participated in the cleanup at the 13-acre site.
Approximately 20 WSSU students participated in the cleanup. WSSU volunteers included athletes and mem­bers of Greek organizations.
According to the PGMS website, the organization was established in 1911 for indi­viduals with the purpose of education and professional advancement.
David Davis, associate direc­tor in landscaping services at Wake Forest University said, "When Mr. Clyburn reached out to me and told me about this place, I realized that with my connections I could put the right team together to do a great job out here."
Davis is also a member of PGMS.
Friends of Odd Fellows Cemetery is a historic site that was established in 1911 by two fraternal orders: The Winston City Lodge and the Winston Star Lodge. Vera Stepp, the widow of former President Henry Stepp, is the secretary of the cemetery. She said she wants her husband's legacy to live on.
"They are not going to let his dream die, so this [the event] is seeing his dream come true," she said.
James Clyburn, the presi­dent of the Cemetery said that the No. 1 priority at Odd Fellows is to get family mem­bers interested in cleaning their families' plots. He said that it would be a great help for the cemetery.
"I have six loved ones bur­ied here, and most likely, some people's family mem­bers have died and they forgot that they have loved ones bur­ied. This is one of our primary reasons to see it get cleaned back up," Clyburn said.
The volunteers picked up lit­ter, removed and loaded brush and wood, shoveled, sowed grass, raked, spread straw and removed English Ivy from the base of trees.
Soldiers from different wars like the Spanish American War, the Vietnam War and World War I are laid to rest at the cemetery.
"I'm very proud of WSSU, as well as WFU, for coming out. Some came out for the Martin Luther King cleanup too. They're very active and eager to bring the cemetery back to the way it's supposed to look," Clyburn said.
Josh Banks, a communica­tions major at WFU, said that instead of just lying in bed, he figured he could be doing something beneficial for the community.
"I just came out to volunteer a little bit. Anything dealing with volunteering is always a good thing," he said.
Lunch was provided by Village Tavern.
The PGMS will host the cemetery cleanup event annually.
Get Top Stories Delivered Weekly
More thenewsargus News Articles
Recent thenewsargus News Articles
Discuss This Article