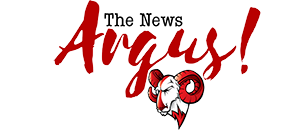 Post Classifieds
Greek Life Director dispels probate rumor
By Sheridan Watkins
On February 26, 2014
Campus has been buzzing about whether to expect a dry period for probates until fall 2015.
Spring marks the time where many Greek organizations at Winston-Salem State reveal the newest inductees of their organization, in what is called a probate.
This semester, rumors about canceled probates have spread quickly.
However, Orlando Mitchell, assistant director of student activities and engagement, said that the rumor is untrue.
"It is just a rumor. These stu­dents probably just hear some­thing and run wild with it," Mitchell said.
One of the students who heard about the rumor was Darryl Carter, senior mass communications major from Charlotte.
"There was a meeting about it for all Greeks; I was not there though," he said.
Carter, who is a member of Omega Psi Phi Fraternity, Inc., said he was informed after the meeting that there would be no new member showcases for the academic year.
However one president of a Greek organization said that after this semester, all Greek organizations will face a moratorium -- a probationary period -- of three semesters. According to the source, this action is because of "behav­ior" issues amongst certain students.
"I am disturbed that there will not be any new people for any organization this year. But there's nothing we can do about it," Carter said.
While some students have heard speculation about pro­bates, others were unaware of the gossip and do not think it is true.
"Oh no, that's not right," said Louis Brown, senior ther­apeutic recreation major from Charlotte, when asked if the rumor was true.
"We're in the process of try­ing to get ours [Sigmas] going."
Brown is a member of Phi Beta Sigma Fraternity, Inc. and the vice president of the Delta Alpha chapter at WSSU. He also said that as long as the fraternity stays active and does positive things for its organiza­tion, there should be no jeopar­dies to them.
Brown said there is no set date, but the fraternity is pre­paring for their showcase.
Probates are scheduled to start in March and end in April.
Get Top Stories Delivered Weekly
More thenewsargus News Articles
Recent thenewsargus News Articles
Discuss This Article