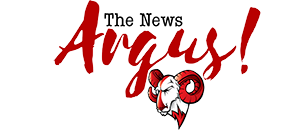 Post Classifieds
Women in STEM receive honors
By Maurika Smutherman
On February 26, 2014
The Winston-Salem State University Friends of the Library 2014 fundraising event is "Forethinkers: The Evolution of Math Beyond Equations and Solutions."
The luncheon will be 11:30 a.m. to 2 p.m. in the S.G. Atkins Community Development Center, located at 1922 S. Martin Luther King Jr. Drive on March 22.
Attendees will enjoy food, fun and fellowship along with a lively discussion about the rich history of WSSU's math­ematics department. General admission tickets are $50 and student tickets are $25 each. All tickets should be purchased by March 5. Seating is limited to the first 200 people.
The conversation will fea­ture WSSU's own mathemat­ics pioneers including Sandria Kerr, Virginia Newell, Merdis McCarter, and more. The lun­cheon will honor the outstand­ing women innovators of the math department.
Over the last century, the presence of African-American women in Science, Technology, Engineering and Mathematics has risen slowly. Of the fea­tured "forethinkers," several are African-American women who have worked progres­sively to close the gender and racial gaps in STEM disci­plines.
Newell, who retired from WSSU in 1985 as professor and chair of the mathematics and computer science department, sponsored STEM summer camps for elementary school students during and after her tenure at the University.
McCarter, who served more than 40 years as a mathematics professor and senior associate provost for academic affairs, helped establish the first mas­ter's and doctoral programs at the University.
According to the WSSU Newsletter RamPages, upon her retirement in 2012, McCarter had served in nearly every senior administration position, including acting as chancellor for two days in 2007.
"I never thought of com­ing to Winston-Salem State as work because my work and my life were so intertwined over the years," McCarter said in her retirement speech.
"I'm proudest of the [math and computer science] stu­dents...who have gone out and contributed to the com­munity."
All of these women became math advocates during a time when African-American women in STEM were unheard of. Their contributions to the math department transformed the curriculum and led to groundbreaking advance­ments.
This year's Friends of the Library event will be recorded and included in the WSSU Oral History Collection. Guests are encouraged to participate by bringing photographs and other memorabilia from their experiences at the University.
C.G. O'Kelly archivist Tom Flynn explained the sig­nificance of the Oral History Project.
"What we've noticed by students coming in and doing research is that the two things they're interested in are photo­graphs and listening to people speak," Flynn said.
"Because WSSU has such a rich history, we want to cap­ture that before it can't be cap­tured anymore."
Get Top Stories Delivered Weekly
More thenewsargus News Articles
Recent thenewsargus News Articles
Discuss This Article