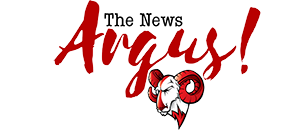 Post Classifieds
Alpha Phi Omega creates clean-up commitee
By Victoria Staples
On January 25, 2011
Winston-Salem State's Tau Chi chapter of Alpha Phi Omega, National Service Fraternity, Inc. has been working to start the first campus clean-up committee.
"We wanted to instill in the students the importance and awareness of the mistreatment of our campus, and that is why we created the committee," said Jasmine Green, the chapter's vice president of education. Green is a senior exercise science major from Greensboro.
The campus clean-up committee meets twice a month to clean the campus. The committee is open to all students and the fraternity offers community service hours for students who participate.
The committee facilitated the first clean up of the semester Jan. 22.
"We want to promote school spirit through this program," Green said.
Alpha Phi Omega's purpose is to assemble college students in the fellowship of principles derived from the Boy Scouts of America's oath and law: leadership, friendship and service.
The fraternity returned to campus Nov. 22, 2009 with seven people on line and officially re-chartered June 10, 2010.
This past semester, the Fraternity launched 'Operation Sweet Tooth,' a drive collecting candy for the troops in Afghanistan. They also collaborated with the nursing sorority Chi Eta Phi, and a breast cancer awareness program, Pink Friday.
Their last program of the fall semester, 'Don't Get Caught Red-Handed', an AIDS Awareness forum, was Dec. 6 in Thompson Center. Alpha Phi Omega hosted a 'Go Green' Awareness Service Week Nov. 7-13. The fraternity adopted Skyland Park on Walkertown Road. There, the fraternity will plant flowers and conduct a cleanup once a month. During the week, they also implemented 'Go Green' awareness at Petree Elementary School in Winston-Salem and promoted awareness on campus.
"We will be cleaning the park again next month," said Candice Morales.
Morales is the chapter treasurer and is a junior political science major from Fayetteville.
Members of the fraternity got involved in the University activities for Martin Luther King Jr. Day, participating in the march down MLK Drive and attending the program in the Anderson Center.
Upcoming projects for Alpha Phi Omega include an 'Africa project' [shipping hygiene products to Africa], a car wash, the March of Dimes, and walks for breast cancer, Alzheimer's disease and multiple sclerosis.
"It is open to all students, male or female, who are interested in infinite service, fellowship and coed brotherhood," Green said.
Get Top Stories Delivered Weekly
More thenewsargus News Articles
Recent thenewsargus News Articles
Discuss This Article