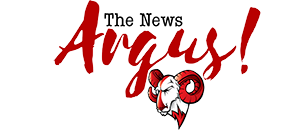 Post Classifieds
Reaves tackles budget
By Jordan Howse
On January 25, 2011
In the past four years, Winston-Salem State has totaled $21 million in cuts and revisions. The University must cut another $1.7 million by June and reduce between $7.3 million and $10.9 million.
Chancellor Donald J. Reaves called a budget meeting Jan. 14 to come up with a solution to the immediate, long-term and state-wide problems.
Reaves said these cuts and reductions are not just a WSSU or UNC-System problem. The budget cuts affect the entire state.
North Carolina has generated and estimated $18.2 billion in revenue while its estimated spending is $21.9 billion creating a $3.7 billion deficit.
The immediate problem, cutting $1.7 million in less than six months, creates a grave issue. "In addition to balancing the budget, we have to keep our focus with regards to our retention efforts," Reaves said.
"When we make decisions about how to allocate resources, we need to keep that at the top of our list."
IT transformation, curriculum reform, and faculty and staff development were also on Reaves' list to help WSSU maintain focus.
Reaves' short-term solution calls for a hiring freeze, and no travel, training or salary increases.
The appointment of an Advisory Committee on Resource Allocation will also help departments decide what spending is absolutely necessary or mission critical.
"Everything we do on this campus is important but not everything is a priority," Reaves said.
Jonathan Jackson, SGA president and senior management information systems major from Charlotte, said he is in complete support of Reaves' decisions.
"Times are hard right now and we can't ignore this fact anymore," Jackson said.
He [Reaves] is keeping the students' interests first."
The hiring freeze and other short-term solutions will stay in place until a better alternative is reached.
Jackson said the best thing students can do now is remain strong in their academics.
"Regardless of how much money we have, the business we are in is still the business of educating students," Reaves said.
Get Top Stories Delivered Weekly
More thenewsargus News Articles
Recent thenewsargus News Articles
Discuss This Article