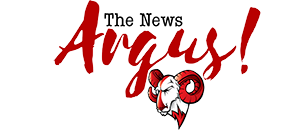 Post Classifieds
Sports media expert speaks at WSSU
By Jordan Holloway
On February 29, 2012
Jones speaks to about students, faculty, staff and local media in the RJR lecture hall Feb. 17. Photo by Garrett Garms
Roxanne Jones, a founding editor of ESPN The Magazine, and media entertainment expert was the guest speaker at an open forum at Winston-Salem State Feb. 17.
A national lecturer on sports, entertainment and women's issues, Jones has appeared across television and radio as a sports expert. Her visit was part of the University's Black History Month celebration.
"I was more than glad to be here," Jones said to an audience of students, faculty and local media.
"Not because it was Black History Month but because this is the country that we [African Americans] built."
She spoke about her career and how media are changing.
"You have to compete with those who don't even have a degree, and you also compete with bloggers."
She said that everyone should start a blog and a YouTube channel. "Many employers are using social media to locate talent, she said.
Jones said that media employers are looking to hire those who "can do more than write or hold a camera."
We are looking for people who can write their own script, and shoot the content -- as well edit their own video
Jones explained.
Jones also talked about her journey as a journalist at ESPN.
She said that it was never hard for her as a female to work in a male-dominated field. "Everywhere that I have worked presented a new challenge."
Jones, a consultant for CNN, said that she plans reinvent herself to meet the challenges of an ever-changing media.
"In this business you have to be flexible and willing to change or you will be fired."
"You should reinvent yourself, every three months."
Her visit was sponsored by Office of Student Affairs and the Office of the Provost.
Get Top Stories Delivered Weekly
More thenewsargus News Articles
Recent thenewsargus News Articles
Discuss This Article