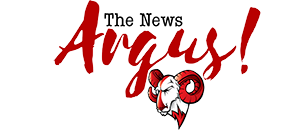 Post Classifieds
Voting Results, Important for African American Community
By Elijah Richardson
On November 9, 2018
Voters across the country took to the polls in what was deemed as the most crucial voting years in recent history. For Black America especially, this years elections were essential to their advancement and progression as well as an opportunity to be heard.
Advertisements throughout all social media platforms called for citizens to get out, vote and become substantial impacts onto their communities as well as the nation. Celebrities such as Tyrese Gibson, who handed out pizza as registering voters entered the polls, as well as Beyonce, who took to Instagram to promote her support for Beto O'Rourke, a Democratic candidate for the U.S. Senate. Several other mainstream celebrities promoted not just voting, but the "Black Vote" in particular to increase the numbers of voters as well as it being a pivotal election year for the Black Community.
Pertaining to several voting results across the nation, Black political nominees were very successful. Black women nominees especially turned out victorious as in Texas, nineteen Black women had run as judicial nominees and as a result, all nineteen women had won their respective seats. Ayanna Pressley of Massachusetts became the first woman of color elected to the Boston City Council, Lauren Underwood became the first Black congresswoman of Illinois and Ilhan Omar of Minnesota became the first Somali-American to be elected to the U.S. House. These substantial elections proved that the Black vote matters and shows the support the Black community has for its own. Black voting counts increased impressively which was acknowledged by LaTosha Brown, co-founder of the "Black Voters Matter Fund" in a Newsone.com article; "The turnout, the energy, the way I saw Black people working on the ground — listen, we did our part."
Nominees such as Democrat Stacey Abrams as well as Democrat Andrew Gillium showed out impressively as well, creating neck and neck poll results with their respective counterparts and possible vote recounts.
The Black Vote truly does matter!!
https://newsone.com/3835862/miderm-elections-black-voter-turnout/
Get Top Stories Delivered Weekly
More thenewsargus News Articles
Recent thenewsargus News Articles
Discuss This Article