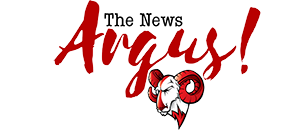 Post Classifieds
Lady Rams reclaim CIAA title in dominant fashion
By Demetrius Dillard
On November 9, 2015
The Lady Rams were one point short of winning last year's CIAA Cross Country Championship. But this season, their determination propelled them to a first-place trophy with flying colors.
At the Oct. 29 conference championship in Cary, N.C., Winston-Salem State's wom- en's cross country team took rst place comfortably with an impressive 33 points. Johnson C. Smith, which placed second, scored 100.
"The season ended up being a very successful one because of the hard work and dedication that we have on the team," Head Coach Inez Turner said.
The Lady Rams were led by freshman Domtila Kiplagat, who was the top performer in the 5K with a time of 19:09, over a minute better than the second place runner and a personal record.
This year's championship is the rst that the women's team has won since 2011. The Lady Rams placed third in 2013 and second in 2014.
"I was tired of losing the championship by three points, by one point," said Turner, who is in her sixth year with the program.
"This year, we were not taking nothing less than rst," said second-year runner Tametris Morrison.
The 2015 championship is Turner's fourth in six seasons as head coach. Following the championship meet, she was named CIAA Coach of the Year.
"I'm getting used to it, and I thank God," she said of receiving the award. She said the award is a sign of progression. "It means a lot to me to be Coach of the Year," Turner said.
"I love being a winner because being on top is the best, and I accept nothing but the best."
"She's just a phenomenal lady," Morrison said of Turner.
Morrison, a sophomore athleti- cally and junior academically, placed eighth in the meet.
"This year has been a really strong year for us," Morrison said, adding that this year's team is lled with dominant runners.
All seven of the Lady Rams who ran in the conference championship meet – five of whom were named to the CIAA All-Conference Team – placed in the top 15. Those athletes were Kiplagat, Morrison, Phyllis Cheruyiot, Raven Hamilton and Danisha Wiggins.
"Everyone works off of Domtila Kiplagat," Morrison said.
"She is basically our stron- gest runner out there." Kiplagat said one of the keys to her success is believing in herself. And she said she en- courages her teammates to do the same.
Also, Turner said the ve athletes selected to the All-CIAA team are inspirational and bring heart and compassion to the team.
"To have half of the 10 All-CIAA athletes on your team, that is an inspiration to the rest of the program," she said.
Throughout the season, the Lady Rams have accrued numerous awards and honors, but the season isn't over.
They'll continue their pursuit for greatness on Nov. 7 as they compete in the NCAA Division II Regional Championship in Lock Haven, Pa.
Turner said competing in the regional championship meet will be a great experience for the Lady Rams and believes they will perform well. "We're going to go there with determination," Turner said.
"We're going to go there and see what happens."
The men's cross country team placed seventh at the conference championship, totaling 170 points, which is a slight improvement from last year's eighth-place finish.
The Rams were led by junior Harold Blakely, who nished 20th overall in the men's 8K run with a personal record of 29:52.
Men's cross country is the only track and field sport remaining at WSSU for male athletes.
Conversely, female track and field athletes have the option of participating in cross country, indoor track and eld and outdoor track and eld.
"The challenge with the guys team is that we only have male cross country," Turner said.
She said many of the male cross country runners had to transition from being sprinters and middle-distance runners to being long-distance runners, which is a tough task.
"They did an awesome job," she said.
Get Top Stories Delivered Weekly
More thenewsargus News Articles
Recent thenewsargus News Articles
Discuss This Article