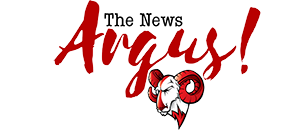 Post Classifieds
Who won recent debate among Democratics hopefuls?: Hillary was good,but Bernie won
By Demetrius Dillard, Staff Reporter
On October 26, 2015
I can say assuredly the Democratic presidential debate at the Sin City debate hall Oct. 13 was a lot more meaningful than the seemingly frivolous Republican debates held earlier this year.
The debaters – Lincoln Chafee, Martin O'Malley, Hillary Clinton, Bernie Sanders and Jim Webb – shared respectable platforms, and endeavored to convince the Las Vegas audience that he/she was the most qualified for presidency.
From reading several political analyses following the debate, I think Hillary Clinton was and is the favorite. She was projected to win, and according to a number of political analysts (particularly at CNN), Clinton won the Oct. 13 debate with flying colors. Immediately following the debate, Jake Tapper CNN's chief Washington correspondent said, "I think Hillary Clinton showed this evening that she is indeed the most experienced debater, and that practice and preparation for debates does indeed matter. " She was very polished. She had answers ready for all of the charges coming her way."
Tapper made a valid claim; Clinton may have been the best debater, but she didn't win when taking all things into account. She lost by a slim margin to the novel Bernie Sanders. Sanders, who identifies himself as a Democratic Socialist, is perhaps the most progressive presidential candidate America has witnessed in decades.
Sanders' responses to Anderson Cooper's questions and the panelists were the most moving, impactful and were overall more promising. The topics included gun control, healthcare, immigration, foreign policy, college tuition, war, race, wages for middle-class workers and criminal justice in the United States.
And Sanders addressed those issues, all of which heavily impact low-income families and people of color, with the greatest effectiveness out of the five candidates on stage.
Out of all the conversation, there were three promising, intriguing things Sanders underlined: his passion to combat institutional racism; heavy focus on creating millions of jobs; and free college tuition. I endorse all these issues. Indeed Sanders is a socialist; he believes in the upward social advancement of the lower-class citizens and widespread economic balance, rather than the top-1 percent of the population amassing majority of the wealth. He also opposes imprisoning someone for an extended period of time for non-violent offenses.
I'd like to see a female president in my lifetime, but maybe now isn't the time. Also, it's unfair CNN placed Clinton in a spotlight that Chafee and Webb didn't experience (according to statistics composed by Tal Yellin, Will Cadigan and Katerina Erbiti of CNN, Clinton and Sanders spoke for nearly an hour combined, while the other three spoke for about 40 minutes). Though I disagree with his stance on homosexuality and some other issues, Sanders is undoubtedly the most qualified to fulfill what President Obama has set out to do for the American people.
Get Top Stories Delivered Weekly
More thenewsargus News Articles
Recent thenewsargus News Articles
Discuss This Article