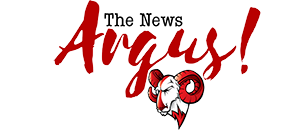 Post Classifieds
Limited Homecoming packages force students to pay more for events
By Tiara Bennett
On October 26, 2015
Less than half of the students at Winston-Salem State were able to buy ticket packages for Homecoming.
Four hundred packages were available Oct. 15, and less than four days, later the $40 packages were sold out.
WSSU students needed valid Ram cards and limits two packages each.
Three packages were available for WSSU students: $40, $55 and $75. General admission packages cost $90 and $115.
Each package included tickets to the Pre-Dawn, Gospel Play, Comedy Show, Poetry Slam, Red and Black Affair and Step Show.
The Gospel Play and Poetry Slam were free events, but a ticket was required to get inside each venue.
The tickets could have been purchased individually.
Chelii Broussard is the Homecoming coordinator.
"I pretty much look at the past years and how well each package was sold," Broussard said.
"We push for students to buy tickets in advance, so they can have that price that isn't hitting you in the pocket."
In previous years, WSSU sold from 200 to 300 packages. This year, Broussard said she to sell wanted to sell 400 packages to the students.
"Even after the $40 packages were sold out, if students were to purchase all of the tickets it was another $15," Broussard said.
The ticket office was given 2,000 Pre-Dawn tickets to sell, and 1,800 were sold. The party was in the C.E. Gaines Center Oct. 24.
"Pre-Dawn didn't sell out right away, but as soon as the doors opened for the tickets to sell, everyone was in line," she said.
Melvin Goss, a sophomore sociology major from Charleston, S.C., did not buy the $40 or the $55 package.
"I just wanted to go to the Comedy Show, so I'm buying my ticket at the door," Goss said.
"I think they should increase the number of packages, but it depends on the space."
The day before the Red and Black Affair concert, students lined up to purchase their ticket, but the price increased to $30.
Within the $40 ticket package, the concert was $15 and in the $55 package the concert was $20. The general admission for the concert was $30 and $40.
During Spirit Week, students were able to win tickets by dressing up or participating in games about the theme of the day.
Jo'Neka Brown, a junior exercise science major from Williamston, N.C., bought the package the first day.
"I think they should increase the packages, so everyone can save money and get a chance to buy the package," Brown said.
Get Top Stories Delivered Weekly
More thenewsargus News Articles
Recent thenewsargus News Articles
Discuss This Article