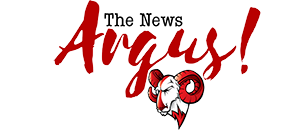 Post Classifieds
I support Kim Davis
By Demetrius Dillard
On September 28, 2015
Kim Davis's decision to deny homosexual couples a marriage license has sparked a national controversy over religious freedom and equal rights.
In liberal 21st century America, her refusal to issue same-sex couples marriage licenses was unconventional and eccentric, but I agree with her decision 100 percent. In an interview with Megyn Kelly on Fox News, the debate over religious accommodations arose, meaning the courts would have to grant Muslims and Jehovah's Witnesses the same rights under the concept of religious exception.
Though she solemnly swore (or affirmed) to truly and faithfully enter and record all orders, decrees, judgments and proceedings of the Kentucky court with impartiality according to the best of her abilities, she still has the liberty under the First Amendment not to comply with court orders contrary to her religious beliefs.
First Davis – as a Christian – is doing her job as a child of God. If there is anything presented before her that God condemns or disagrees with, as a follower of Jesus Christ, she must hold fast to the same standard that God requires. In this regard, Davis's choice is unequivocally justifiable.
According to statistics, in 2014 roughly 70 percent of Americans claimed to be Christian, which definitely isn't the case.
Most people I meet claiming to be Christian aren't real Christians, because they don't live the lifestyles consistent with what Jesus Christ and the apostles preached in the Scriptures, which leads into my next point.
Second, as a Christian, I must agree with her stance on homosexual marriage. It's only logical.
We believe in the same God (Jesus) and subscribe to the teachings and foundational principles of the Holy Bible, the irrefutable truth.
Another issue at hand circulating throughout the media is marriage equality.
Homosexual unions are what comes to mind pertaining to marriage equality. In reality, marriage equality refers to marriage between maybe a black man and a white woman or something along those lines, which leads into my next point.
Third, instead of labeling Davis a hypocrite, patriotic, gay-supporting Americans need to think twice.
America, "The land of the free and home of the brave," is one of the most sin-filled, hypocritical countries that ever existed – dwelling on the notion "In God We Trust," but has seemingly reversed every biblical principle into a man-made interpretation, appealing to carnal desires rather than divinity.
The government and the judicial system have their definition of marriage, and God (within biblical contexts) has a definition of marriage: holy matrimony between a man and a woman. It's just that simple.
Get Top Stories Delivered Weekly
More thenewsargus News Articles
Recent thenewsargus News Articles
Discuss This Article