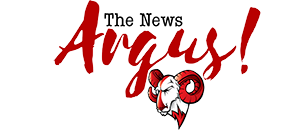 Post Classifieds
Rams deliver hard-earned defeat to Charleston following season-opening loss
By Demetrius Dillard
On November 15, 2015
After dropping an intense season-opener to a sharp-shooting Concord team Nov. 13, the Winston-Salem State basketball team responded aggressively to capture a 75-66 victory over Charleston (W. Va.) Nov. 14 in Gaines Center.
The match between the Rams (1-1) and the Golden Eagles (1-1) concluded the CIAA-MEC (Mountain East Conference) challenge, a two-day event hosted by WSSU which also featured Livingstone, Concord and Charleston.
In the win over Charleston, five Rams scored in double figures, which impressed WSSU basketball head coach James Wilhelmi.
"That's Ram basketball," Wilhelmi said.
"Last year we had five guys average double figures on the season and, you know, we want to develop that."
Guard Reyvon Harris led the Rams with 15; guards C.J. Ford and Carlos Rankins had 12 apiece; guard Demone Harrison scored 11; and forward Jerome Simmons had 10 on the night.
In the season-opening loss to Concord, WSSU struggled on both ends of the court for most of the game and still managed to rally back to shrink a 20-point deficit to a one-possession game with under a minute left.
However, Concord's efficiency from the three-point and free-throw lines was too much for the Rams.
Conversely – against Charleston – the Rams performed better in nearly every statistical category and completely outplayed the Mountain Lions in the latter part of the second half; they reversing an eight-point deficit to a 12-point lead with a few minutes left in the game.
In the second half, WSSU shot 50 percent from the field, 75 percent from 3 and 72.4 percent from the free throw line, while holding Charleston to 26.5 percent shooting from the field and 11.8 percent from 3 in the second half.
"I just feel like we moved the ball a lot better, and defensively we were way better," Wilhelmi said.
The win over Charleston came a few hours after WSSU football won a CIAA title game against Bowie State. Wilhelmi said the football team's victory was motivational and added that he liked the atmosphere in Gaines.
"I was just pleased about the overall atmosphere in here," he said.
"I think we got some help from the football team winning. It kind of showed us the way – you know having the rough start that they had and the way that they were able to bounce back toward the end."
Leading Charleston was Justin Coleman, a 6-foot-8-inch forward, who recorded 17 points and nine rebounds. Though Coleman was the Mountain Bears' most efficient player, he still shot only 36.3 percent from the field.
"At the end of the day, we just didn't make shots," said Dwaine Osborne, Charleston basketball's third-year head coach.
Osborne said a turning point in the game was when an official called a questionable charge on Charleston, which should have been an 'and one' that would have put them up six.
In addition, he said Charleston's inability to get to the free throw line as opposed to WSSU's was another reason for the nine-point loss. He admired the Rams and Wilhemi's coaching.
"I just think they played hard and they're tough, and they're physical," Osborne said.
"They put pressure you, so you have to go to execute your stuff. And obviously it's early in the season, and so we gotta get significantly better at our execution – especially in our half-court offense."
Get Top Stories Delivered Weekly
More thenewsargus News Articles
Recent thenewsargus News Articles
Discuss This Article
MOST POPULAR THENEWSARGUS
GET TOP STORIES DELIVERED WEEKLY
RECENT THENEWSARGUS CLASSIFIEDS
HOUSING

JOBS

FOR SALE

TUTORS
Special announcement for News Argus readers: The
Louisville LASIK
experts at Bennet and Bloom Eye Centers perform vision correction surgery to help reduce dependence on glasses and contact lenses. If you have been considering LASIK eye surgery for a more active lifestyle call our Louisville eye care practice today.