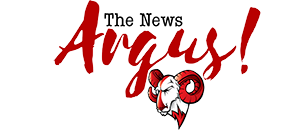 Post Classifieds
Rams clinch berth in CIAA title game with crucial win on Senior Day
By Demetrius Dillard
On November 7, 2015
In their regular season finale, the Winston-Salem State Rams eked out a 24-22 victory over Fayetteville State on Senior Day thanks to an interception by linebacker Kyrell Williamson to halt the Broncos' potential game-winning drive.
This win was pivotal for the Rams (5-5, 5-2 CIAA), clinching a fifth straight Southern Division title and berth in the CIAA championship game.
Marquise Gaddy, who suffered a neck injury in practice in October, stood on the sidelines Saturday at Bowman Gray Stadium to support his team. He also gave an inspirational pregame speech, according to Boulware.
"It was hard for me to hold back my tears," WSSU Head Coach Kienus Boulware said. "But just to see him walking around shaking hands with all his limbs and everything — that's inspirational for us all."
At the start of the fourth, the Rams had a comfortable 21-9 lead with just about everything going their way. But FSU quarterback Derek Bryant connected with wide receiver Chris Hubert on a 73-yard touchdown with 10:16 left. The extra point attempt was blocked, mak-
ing it 21-15.
WSSU went up 24-15 with 5:07 left on a 37-yard field goal by kicker Will Johnson, but another touchdown from Bryant to Hubert and made extra point on FSU's next drive cut it to 24-22.
On the ensuing kickoff, the Broncos recovered an onside kick with 1:38 to play. But Washington's interception came on the third play of the Broncos' drive and sealed the win for the Rams.
"Our prayers were answered," Boulware said of Williamson's interception, which happened with under a minute left in the game.
"We got out of here with a win. It's a good win for the program and it's a fifth consecutive conference division championship. This gives us an opportunity to erase a bad season."
Bryant completed 16 of his 31 pass attempts for 187 yards, two touchdowns and the one costly interception for FSU (4-6, 4-3). His frequent target, Hubert, recorded 139 yards receiving and two touchdowns.
WSSU's three touchdowns, all of which came in the first half, were ran in by running backs Tyree Massey and Xavier Quick. Massey had two scores and 90 yards on 17 carries, while Quick had one score and 49 yards on 11 carries.
Boulware said ball control was the key in the second half, along with defensive consistency.
"Defense – they stepped up and continued to play, continued to do the things that we're trying to ask these guys to do," he said.
"And [Fayetteville State] made the last mistake, and the team to make the fewest mistakes always wins."
The Rams will face Bowie State (9-1, 7-0) in the championship game Nov. 14 in Durham.
Get Top Stories Delivered Weekly
More thenewsargus News Articles
Recent thenewsargus News Articles
Discuss This Article