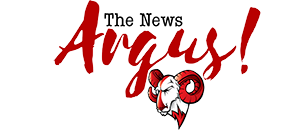 Post Classifieds
Rams get surprised on Homecoming
By Demetrius Dillard
On November 1, 2015
Winston-Salem State's Homecoming was perfect – from concerts, to vendors, to visiting alumni and the installation of Chancellor Elwood Robinson. And the football game versus the winless Shaw would only add to the perfection already established.
However, things didn't turn out as expected. WSSU's offensive and defensive fluidity seemed to be building, as the team went on three-game winning streak. And the Shaw Bears – which entered the Halloween matchup 0-8 – were ranked 10th in the CIAA in defense, allowing 30.4 points per game.
Both teams went back and forth throughout the contest, matching touchdown for touchdown and field goal for field goal.
When all was said and done, it was the Bears (1-8, 1-5) that upset the Rams (4-5, 3-2) in a highly competitive match that went into overtime and resulted in a final score of 32-25.
This was, perhaps, the most disheartening loss the Rams suffered since 2009, which is the last time the team lost a Homecoming game. Not to mention, Bowman Gray was nearly filled to capacity with an estimated 16,000 spectators.
"I told our guys yesterday this team was better than what they were on paper," said Head Coach Kienus Boulware.
"We got some young guys making some young mistakes. We 'mistaked' our way out of this one today."
Late in the fourth quarter, WSSU kicker Will Johnson connected on a 26-yard field goal to give the Rams an 18-15 lead – and from how it appeared – yet another tough Homecoming victory. But with 23 seconds remaining in the game, Shaw kicker Joe Nguyen made a 36-yard field goal, sending the game to overtime.
In overtime's opening drive, Shaw quarterback Terrence Shambry found tight end Trevante Long for a 20-yard touchdown, giving the Bears a 25-18 lead.
The Rams answered with a 3-yard scoring play from WSSU quarterback Rod Tinsley to tight end Demeeko Jones, tying the game at 25 apiece.
When Shaw got the ball, they capitalized once again; running back Marquise Grizzle ran in another touchdown from the 25, lifting the Bears to a 32-25 lead over the Rams.
But when WSSU had the opportunity to even the scoreboard a second time, Tinsley threw a game-ending interception – his third of the game – to Shaw defensive back Bruce Parker.
Tinsley was 12 for 31 passing with 172 yards, one touchdown and three interceptions on the game; the Rams finished the game with 360 yards of total offense, and allowed Shaw to finish with 506.
The Bears were led by Grizzle, Shaw's now all-time leading rusher, who rushed for 209 yards and a touchdown. Shambry, a true freshman quarterback, threw 29 for 44 for 267 yards and three touchdowns.
If the Rams win against the 4-5 Fayetteville State Broncos Nov. 7, they'll advance to play in the CIAA championship game. But if not, then that will be their final game.
Despite the unbelievable loss, Boulware said he anticipates facing Fayetteville State on Senior Day.
"We gotta try to rebound next week, and see if we can that one, and see if we can get ourselves a division championship," he said.
Get Top Stories Delivered Weekly
More thenewsargus News Articles
Recent thenewsargus News Articles
Discuss This Article