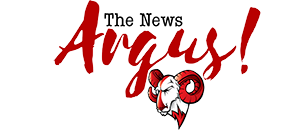 Post Classifieds
WSSU hosts first Chinese festival
By Desrick Rhooms
On October 25, 2015
To celebrate its first year at Winston-Salem State, the new Chinese program hosted the Chinese Mid-Autumn Festival Sept. 25.
"I think all students should come to this event, just to learn about a new culture," said Wen Xiong, a professor in the World Languages and Culture department.
She taught in Asia and Australia.
Xiong said her goal is to help students understand the different perspectives of people in the world by learning a new foreign language and its culture.
"From my experience, students in the United States are the only students that don't know more than one language," said Shaneiris Vargas, a senior accounting and management information systems major from Kernersville.
She recommends the elementary Chinese class Xiong teaches.
Vargas' travel to China this past summer for study abroad.
"I felt that it would be a great opportunity to explore and get out of my comfort zone," she said.
Vargas said students should attend the festival so they can learn about the Chinese culture which plays heavily in the professional and day to day world.
Xiong's Elementary Chinese class and 11 students from China assisted with the festival -- also called the Moon Festival.
She said it's equivalent to Thanksgiving in America.
"In my mind, mid-autumn festival is always about having mooncake with the whole family and enjoying the bright full moon hanging in the dark sky, we usually have three-days off for this festival in China," said Alice Liu, a junior nursing major from China.
Mooncakes are small pastries filled with a sweet or salty filling. They are generally only eaten during the festival.
The mooncake gets its name from the Chinese moon goddess Chang'e.
The mooncake is not just a food - it's a key cultural tradition deep in Chinese people's hearts indicating a spiritual feeling.
At Mid-Autumn Festivals people eat mooncakes together with family, or present mooncakes to relatives or friends as gifts, to express love and best wishes.
About 30 to 40 people attended. The food was made by WSSU catering service and included dumplings.
Get Top Stories Delivered Weekly
More thenewsargus News Articles
Recent thenewsargus News Articles
Discuss This Article