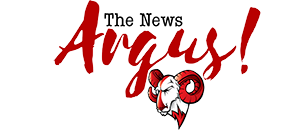 Post Classifieds
'An apple a day' could keep rehab away
By Sheridan Watkins, Marketing/Sales Manager
On September 28, 2015
It could be what you eat: A brand new study is unveiling more research on substance abuse and reasons many drug addicts relapse.
The average age of traditional college students is 18-24. They are young, active and in their prime and may not pay close attention to what foods they eat. A simple walk up and down the numerous hills at Winston Salem State could burn off many calories, we presume. But some may never think what they eat has anything to do with the reason they smoke "a little marijuana." According to Keith Kantor, CEO of the N.A.M.E.D program, it does.
Cantor said college students' diets could be a reason why students are abusing drugs.
N.A.M.E.D. stands for Nutritional Addition Mitigation Eating and Drinking and is "the only program that specifically targets the opiate receptors which cause the cravings of addiction."
"Chicken Wednesday" and "Fish Friday" are busy days for the cafeteria. According to LaKeith Stevenson, the director of food services at WSSU, flour, garlic powder, milk, vegetables, kosher salt, pepper and water are the ingredients used on these days.
According to Kantor's new program, however, many of the ingredients correlate to those who abuse drugs on campus. The core ingredients are dairy, gluten, sugar substitutes, caffeine, and nicotine.
His research led him to discover a vital reason one succumbs to substance abuse — their opiate receptors. Opiate receptors are a cluster of proteins found in the brain, that when stimulated, can reduce the perception of pain.
Opioids can also produce drowsiness, mental confusion, nausea, constipation and, depending on the amount of the drug taken, depress respiration.
These are similar factors under a "high" of certain drugs.
Approximately 50 to 60 cases involving substance abuse are referred to WSSU's University Wellness Center each year, according to Tim Pittman, assistant director of the University Wellness Center.
"Students come to me because they have violated the substance abuse code of conduct here on campus," Pittman said.
Since the start of this semester, there have been 10 reported cases of substance abuse on campus, according to Virgil Lessane, reserve public safety officer.
Pittman has worked at WSSU for 10 years and said there have been few cases involving harder drugs during his tenure.
"I have had cases where students have used a variety of drugs like molly and ecstasy. I would not say cocaine, however," he said.
Though statistics have gradually concluded that many young people who smoke marijuana never progress to other drugs, some still do.
Research shows that most people using harder drugs begin with marijuana.
"We have referred few students to [rehabilitation centers], but usually they're recommended to come back to us for outpatient therapy," Pittman said.
Even if a rehabilitation center helps to treat a drug addict, there is a 40 to 60 percent chance that they will relapse.
"The problem is, [in many rehabilitation centers] they just switch from one addiction to another [substitute for the addiction]. If you have ever visited a friend in rehab and asked them if they need anything, it is not surprising to hear them bring up chocolates and candy. The highs and lows of the sugar sort of imitates the highs and lows they get from the drugs," Kantor said.
Pittman said he has never related the substance abuse of WSSU students to a poor diet.
"I think it's more hereditary and [due to] their social environment. Their environment and family history can create opportunities for usage. Research also shows people 18-23 experiment more with different types of drugs," he said.
Get Top Stories Delivered Weekly
More thenewsargus News Articles
Recent thenewsargus News Articles
Discuss This Article