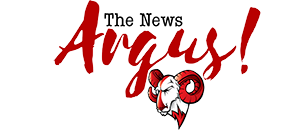 Post Classifieds
Pleasing quarterback play propels Rams past Golden Bulls, 37-22
By Demetrius Dillard
On October 11, 2015
After a disheartening loss at Bowman Gray to Chowan on Oct. 3 – the first since 2010 – Winston-Salem State football seemed to show some efficiency on both sides of the ball, scoring a season-high 37 points in a victory over Johnson C. Smith.
The Rams (2-4, 2-1) struggled to find their rhythm in the first quarter as they went scoreless, and entered the second quarter losing 7-0 to the Golden Bulls (1-5, 0-3).
In the second quarter, however, WSSU scored three unanswered touchdowns to take a comfortable 20-7 halftime lead; from there, the Rams never looked back.
Though WSSU quarterback Rod Tinsley didn't start Saturday afternoon over Rashad Cooper, he still played most of the game, as he threw 17 for 27 for three touchdowns and two interceptions for a total of 234 yards.
"The quarterback play was pleasing," said WSSU football coach Kienus Boulware. "Rod [Tinsley] stepped up and did some things that we haven't seen all year out of our quarterback position."
In addition to acknowledging Tinsley's precision on offense, Boulware commended tight end Demeeko Jones and wide receiver Rashan Williams on their performances, both of whom scored a touchdown in the Rams' win. Jones, who played most of the season as a snapper, had five receptions for 49 yards while Williams had five receptions for 77 yards.
WSSU running backs Tyree Massey and Xavier Quick also added a touchdown apiece and rushed for a combined 206 yards on the afternoon. And wide receiver Eric Williams scored a 16-yard touchdown to open the fourth quarter.
Leading the Golden Bulls on offense was quarterback Jordan Lane – a true freshman – who completed 16 of his 31 passes for 251 yards, two touchdowns, and two interceptions. Another standout from JCSU's offensive unit was wide receiver Fred Scott, who amassed 145 yards receiving and scored a touchdown on the Rams.
Though JCSU's tackles outnumbered WSSU's 74 to 53 – led by linebacker Austin Jacques with an impressive 18 tackles plus an interception – the Rams prevailed in virtually every other defensive category in the game.
The Rams' next matchup will be a conference game against a winless Saint Augustine's University in Raleigh, N.C., on Oct. 17.
Get Top Stories Delivered Weekly
More thenewsargus News Articles
Recent thenewsargus News Articles
Discuss This Article