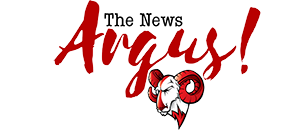 Post Classifieds
Interview with Chancellor Elwood L. Robinson
By Dysheada Reid, Editor-in-Chief
On September 14, 2015
Chancellor Elwood L. Robinson is eight months into his profession as a first-time chancellor at Winston-Salem State.
Robinson started in January, the middle of the academic year.
While maintaining a busy lifestyle he still continues to keep his constituents updated on social media.
During a recent interview with The Argus, the chancellor discussed his plans for the University.
Argus: How has your time been here so far?
Robinson: It's been a whirlwind and a tremendous learning curve for me not having been chancellor before. So I'm trying to get the ins and outs of a system this large. It's been great. I've also had a chance to talk to the community.
Argus: You have been here since January. What are your top three priorities for the 2015-2016 academic year?
Robinson: One [priority]is to get a sense of how it's like to be here in the fall.
Even though I've been here for eight months, I have not experienced going through a fall semester. The other [priority] is I am coming in on a strategic plan which ends in 2015.
So our top priority for the next four months is completing the next strategic plan for the next five to seven years. We started in the summer, and we are looking at the next phase now. We certainly will have a great deal of student participation.
Argus: Typically, when new chancellors enter universities they bring their own team of administrators, but so far you have kept the Reaves administration. Do you plan to make any changes?
Robinson: I think it's all about style, leadership and perspective. I don't know if that's the case where you come in and bring your own team.
I think I'm having a hard time understanding exactly what that means, but I think it means you go to an organization and you see how it has been functioning. When I got here the metrics of WSSU were outstanding across the board. The University was solid. So what that tells you is you've had a team that did some good things. We've brought in some new hires here and there. As a philosophy, you do want to give people a chance to see how they work with you. I don't think you can do that in three or six months
Argus: WSSU has lost more than $35 million in state funds over the past five years because of budget cuts. In a recent article published in The Chronicle, you said it was important to find ways to compensate for losing funds. Name two ways you have done this.
Robinson: I think in any operation like WSSU, revenues come from many different sources. Probably about 58 percent of our dollars come from the state. The rest comes from other resources. There has also been a reduction of students we serve. We went from 6,200 students to about 5,100. You expect that along with the reduction of students you would need less staff and less resources. What has been happening across the country in terms of state support in higher education is dwindling tremendously. I feel we are in a good spot.
Argus: Transformative 21st Century leadership is the slogan for you website. What is the inspiration behind it?
Robinson: The website is my way of connecting with WSSU. Social media is here to stay, but the question is how we can use it effectively. For me, it is always about telling a story. A transformative experience is what prepares you for the 2020 workforce. We have to have an education system that speaks to that.
Get Top Stories Delivered Weekly
More thenewsargus News Articles
Recent thenewsargus News Articles
Discuss This Article