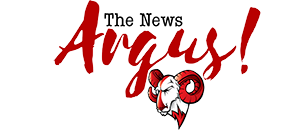 Post Classifieds
Welcome back Ram Family
By Dysheada Reid, Editor-in-Chief
On September 14, 2015
Hi everyone! I am excited to be back and ready to tackle this semester and I hope you are too.
In spite of the long lines, mediocre cafeteria food and rising tuition I still have immense pride for Winston-Salem State.
This University has provided me with countless opportunities to empower myself and the people around me. If you would have told me four years ago that I would be the Editor-in- Chief of a student newspaper, I would have hysterically laughed.
Oh no, four years ago I wanted to be a medical doctor in the Air Force.
When I arrived to college and realized that math and I don't mix.
I've always had a knack for writing and reading.
That's when the search for my passion began, and I found The News Argus.
I have worked with The News Argus for three years, and in that time I have held several positions.
I started as Campus Crew reporter, and slowly took on more responsibilities as I learned more about the journalism.
Working with The News Argus has inspired me to not be afraid to seek and speak the truth.
I do not lace my words with sugar. I promise to deliver the truth, unbridled, uncensored and always balanced.
We are the mechanics. It is my staff and my duty to open the hood of this University to see if the machine is as well-oiled as it appears.
Have no doubts. Whether the information is bad or good, my staff will collect the facts and report to the public through print and online.
Help us take our social media presence to the next level by following us on Instagram and Twitter @thenewsargus.
Hit that "like" button on our Facebook page and don't forget to friend us.
Comment or share your favorite Argus articles and tag us.
We welcome everyone to our meetings, 5 to 5:30 p.m. every Monday in 107 Old Nursing.
Get Top Stories Delivered Weekly
More thenewsargus News Articles
Recent thenewsargus News Articles
Discuss This Article